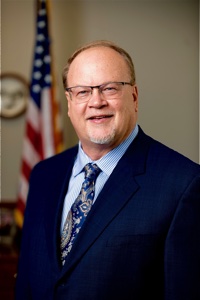 By Sen. Jim Runestad
15th Senate District
Uncertainty and despair are on the rise amongst Michiganders who have been catastrophically injured in auto accidents.
These accident victims are beginning to lose their quality medical care, being uprooted from their homes and forced into nursing facilities that may not be able to care for them. I'm hearing from constituents whose families are in disarray, trying desperately to pick up the pieces of their loved ones' shattered care. They tell me they are even dropping loved ones off at emergency rooms because they have nowhere else to turn.
How did we get to this point?
It has been over a month since the implementation of a government-mandated "cap" on what certain care service providers can be paid to deliver care for auto accident victims. Since July 2, funding for certain life-sustaining services by providers has been cut by 45% from what they charged in 2019.
To put that into perspective, a home health care worker who provides necessary patient care and supervision may charge $28 per hour. This covers the cost of paying caregivers, background checks, training and everything else that goes along with the complex work of in-home care for catastrophically injured patients.
But, due to the new fee schedule, that care provider is only permitted reimbursement of $15.40 per hour. The result has been the demise of businesses that have provided this care and a nightmare scenario for accident victims and their families. When providers can't even stay in business, very few are left to care for the thousands of high-need victims.
The arbitrary cap is a byproduct of the 2019 Michigan insurance overhaul.
Michigan drivers were paying the highest auto insurance rates in the entire country and reform was needed. So, in an act of bipartisan compromise, the Legislature and governor's administration worked together to craft a plan that offers more options and potentially lower rates for Michigan drivers.
When the bill was signed into law, officials like me acknowledged that there would likely come a time when tweaks and changes to the new law would be needed. That time has come and, as those injured auto accident victims can attest, those changes are needed now.
That's why I recently sponsored an amendment to Senate Bill 28 to dedicate $25 million to help providers keep their doors open. This would only be a short-term fix, however.
We need a long-term solution that keeps our contractual commitment to these patients, relieves this life-threatening loss of providers and protects catastrophic claims victims who paid their premiums for exactly this care.
I ran for office to stand up for our most vulnerable, to empower the powerless and to be a voice for the voiceless. I have seen enough, and I hope it's enough for my colleagues and the governor as well.
Human compassion compels us to fix this wrong, as these folks deserve better. They deserve the care promised to them by way of the auto insurance policy they purchased, and they deserve immediate action by the people sworn to represent them.
This is not a partisan issue. After all, both sides of the aisle worked together to craft this new insurance system. Now, both sides should come together again to craft a commonsense fix to this avoidable problem. I hope my colleagues, whatever their party, will join me in making a real difference in the lives of our most vulnerable – before it's too late.
This op-ed appeared in the Aug. 25, 2021 edition of The Detroit News. State Sen. Jim Runestad, R-White Lake, represents Michigan's 15th District.