LANSING, Mich. — State Sen. Jim Runestad expressed his condolences about the recent death of former state Rep. Gary Glenn, R-Midland, who passed away on July 27 after an extended and inspiring battle with stage 4 cancer diagnosed in 2016 during his first year in the state House of Representatives.
"It was a privilege to have worked with Gary Glenn. He was an excellent representative and an even better man. He held true to his virtues and brought an intense spirit of service to the Legislature. He carried a fiery passion for protecting Michigan, one I admired as a fellow freshman legislator when we were both elected to the House back in 2014," said Runestad, R-White Lake. "I know he held onto those values even as he battled cancer, and I pray everyone who knew him will honor him by working with that same vigor to better this state that he loved so dearly. My family and I offer our deepest condolences to the Glenn family and wish them peace during this time of grief."
Glenn and his wife, former Rep. Annette Glenn, both represented the 98th House District for two terms, representing Bay and Midland counties. They have five children and nine grandchildren.
In his second term, Glenn served as House associate speaker pro tem and chairman of the House Energy Policy Committee. Glenn also served in the U.S. Army Reserves and the Army National Guard and was a founding board member in 2011 of the Michigan Freedom to Work coalition, which successfully advocated for Right to Work legislation.
In his first year in office, Glenn was named "Freshman Legislator of the Year" by the Michigan Information and Research Service, which cited his leadership and impact on energy policy and civil asset forfeiture reforms. Among his other honors were the American Conservatives Union's "Award for Conservative Excellence" for the most conservative voting record in the Michigan House in 2015, 2016, and 2017; "House Member of the Year" in 2016 by the Associated Builders and Contractors of Michigan; the National Federation of Independent Business' "Guardian of Small Business" award in 2016; and "House Member of the Year" in 2017 by the Michigan Propane Gas Association.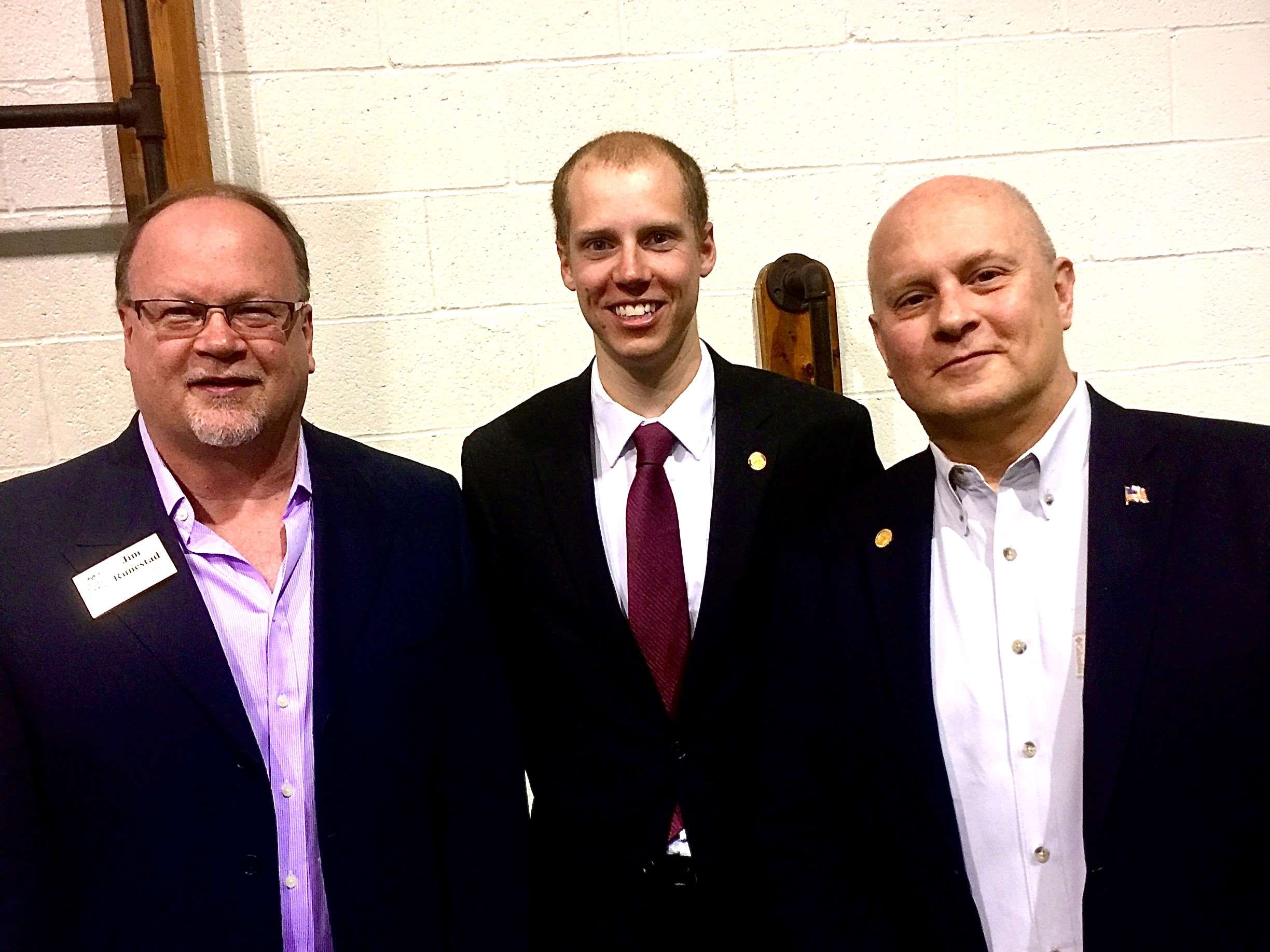 ###